Accessories
F-GT Monitor Stand
BELANGRIJKE KENMERKEN
Compatibel met de Next Level Racing® F-GT Simulator Cockpit
In hoogte en afstand verstelbaar om de perfecte positie te vinden
Koolstofstaal in matzwart
Gemakkelijk te monteren en te bevestigen
Buy now
Over
Voor de meest realistische rijervaring, bevestig je je schermen aan de voorkant van je simulator cockpit voor de ultieme onderdompeling. De Next Level Racing® F-GT Monitor Stand kan 1-3 schermen ondersteunen. Ervaar het racen als nooit tevoren, want met de toegevoegde F-GT Monitor standaard heb je het scherm in de juiste positie om je in de race te voelen.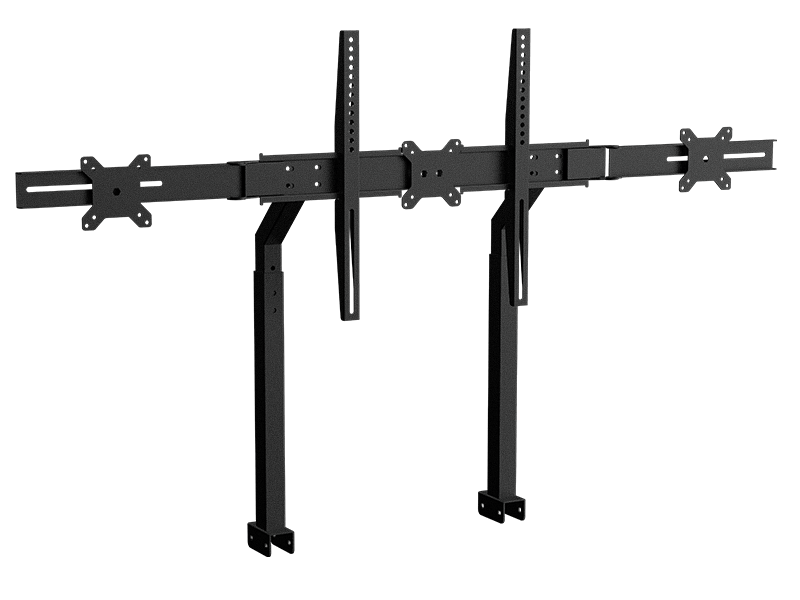 Bereik van aanpasbaarheid
Gebruikers kunnen beginnen met slechts 1 scherm en upgraden naar 3 om de ultieme opstelling te bouwen. De monitorstandaard is in hoogte en afstand verstelbaar, zodat u het scherm dichterbij of verder van u af kunt zetten. Hierdoor kan de gebruiker volledig opgaan in de race-ervaring.
Gebouwd om lang mee te gaan
Met het oog op een lange levensduur is de F-GT Monitor vervaardigd uit hoogwaardig koolstofstaal dat met laser is gesneden en met robots is gelast om de sterkte te garanderen.
KENMERKEN
Compatible with the Next Level Racing® F-GT Simulator Cockpit
Can mount 1 or 3 screens
Adjustable height and distance to find your perfect position
Only includes monitor stand. Cockpit and screens not included.
Matte Black Finish
WAT ZIT ER IN DE DOOS
Next Level Racing® F-GT Monitor Stand parts
Instructions for assembly
SPECIFICATIES
Can suit up to 1 x 65" screen
Can suit 3 x 27" screens
Height and angle adjustment for your screens
Supported Max Screen Weight: 60kg
Product Dimensions: Height of horizontal bar holding screens: 80 – 115cm or 32 – 45 inches
Width will vary on size of screen/s used
Product Weight: 9 kg or 20 lbs
Boxed Dimensions: 76 x 15 x 8 cm or 30 x 6 x 3 inches
Boxed Weight: 12 kg or 26 lbs
Part Number: NLR-A006
Fits all standard VESA bolt mounting patterns including

75mm x 75mm, 100mm x 100mm, 200mm x 100mm, 200mm x 200mm, 400mm x 200mm, 400mm x 400mm
COMPATIBELE NLR-PRODUCTEN
FAQ
We hebben klanten die zo groot zijn als 55″ op een enkel scherm of 3 x 27″ op opstellingen met drie schermen. De kuip is oersterk en kan gemakkelijk grote schermen aan.
De buitenste schermen zijn in hoek verstelbaar zodat u ze naar binnen kunt kantelen.
Ja, op de F-GT-cockpit kunt u profiteren van de lange gaten in het frame waarmee u de standaard verder van u af kunt duwen.
Buy at our selected retailers