Racing Cockpits
F-GT
Formula and GT Simulator Cockpit
Buy Direct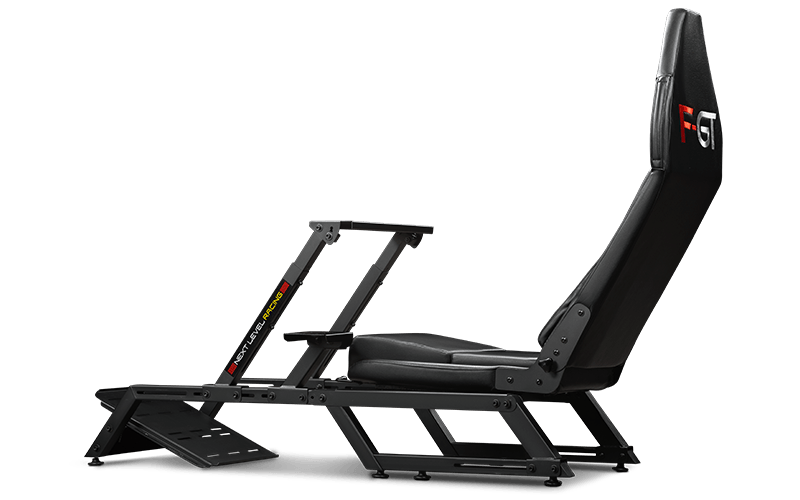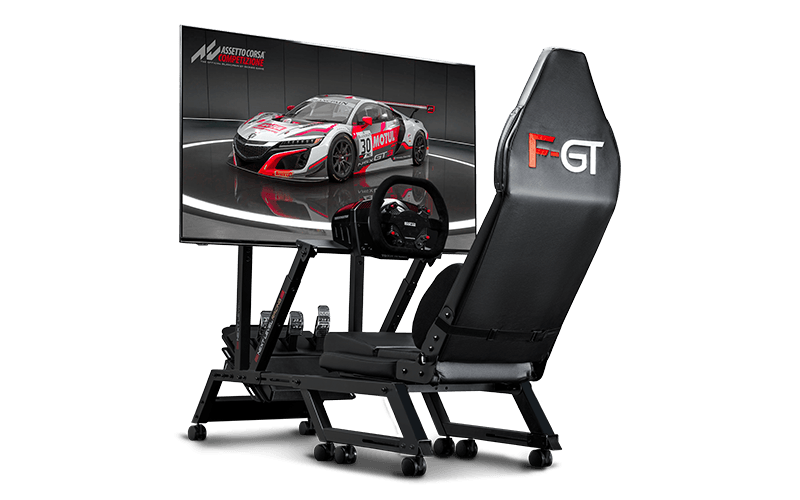 *ELECTRONICS NOT INCLUDED
Leading Features
Dual position cockpit to have you in an authentic formula or GT racing positions
Used globally for serious sim racing and even professional driver training
Extras include seat slider, gear shifter support, lumbar support cushion & Buttkicker® Adapter
Rigid design built to handle high end pedals and direct drive wheels
Buy Direct
ABOUT
The revolutionary Next Level Racing® F-GT design allows you to be in true racing positions for both formula and GT racing. You will no longer need an expensive cockpit just for formula racing, instead, the Next Level Racing® F-GT suits all your racing titles by offering dual racing positions. The F-GT Cockpit was used by the Real Esport team to win the GTR Endurance eRacing World Championship.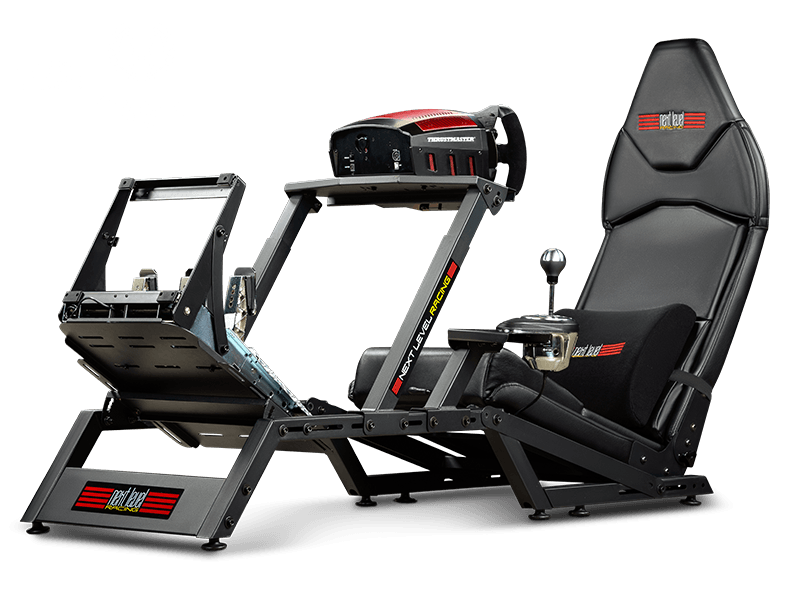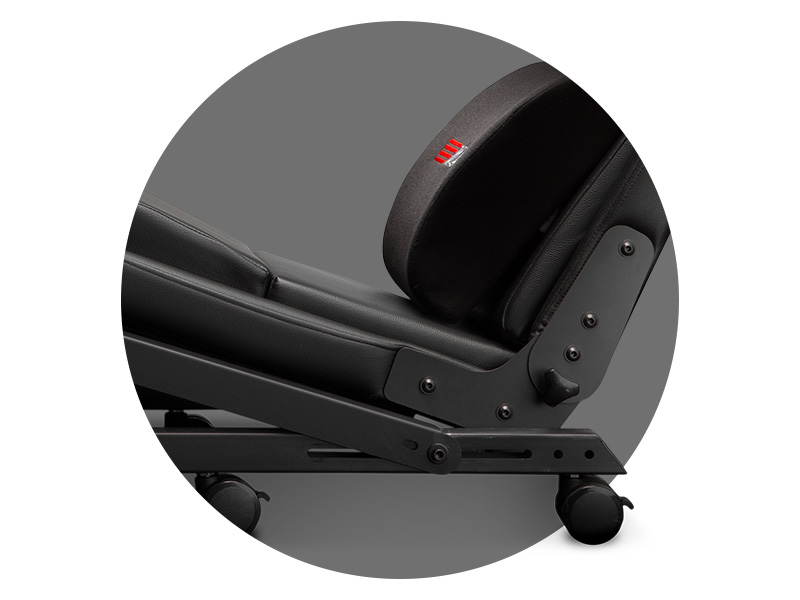 Packed with extras
Extras such as gear shifter support, seat slider, lumbar support cushion, height adjustable feet and the Buttkicker® Gamer 2 adaptor are all features that comes included with the Next Level Racing® F-GT, making it the best value cockpit in the market.
Two positions, one cockpit
Using the feedback of professional drivers the revolutionary design allows the user to be in authentic racing positions for both Formula and GT racing to give you the most authentic racing experience. The cockpit also caters for a "hybrid" position which means having the seat in GT position but the pedals in a formula style position.
A world championship winning cockpit
The F-GT cockpits were used by the Real Esport team to win the GTR Endurance eRacing World Championship in Denmark. Next Level Racing® cockpits are also used by professional drivers such as Red Bull Racing®'s Mad Mike Whiddett, GTacademy® world champion Matt Simmons, Project Cars 2 world champion Kamil Pawlowski , professional Rally Driver Ricardo Costa Jnr & many more.
Adaptability
The patented design of the Next Level Racing® F-GT ensures a rigid and solid cockpit while also allowing maximum adjustability, allowing you to have your wheel, pedals and gear shifter in the best position for you. The steering wheel support is solid enough for professional direct drive steering wheels, and the rigid design of the pedal plate ensures you have an authentic racing experience.
Features
Used by thousands of customers globally including professional drivers and esports teams
Laser cut, robot welded carbon steel in matte black for a premium finish
Dual position cockpit to have you in authentic formula or GT racing positions
Completely adjustable wheel, gear shifter and pedal positions
Extras all included such as seat slider, gear shifter support, lumbar support cushion & Buttkicker Gamer® 2 adaptor
Built solid to handle direct drive wheels and high end pedals
Ergonomic and comfortable design suited for long races
Compatible with all major wheel and pedals. Pre-drilled for Thrustmaster®, Logitech®, Fanatec® & Simxperience® Accuforce wheels. Built strong enough to support direct drive wheels
What's in the box
Next Level Racing® F-GT frame and seat including seat slider
Gear shifter holder (can be mounted on left or right side)
Next Level Racing® lumbar support cushion
Screws to hard mount your wheel
Buttkicker® Gamer 2 Adaptor
Height adjustable screw in feet
Instructions for quick and easy assembly
Specifications
Supported Max Weight – 130 kg or 285 lbs
Dimensions –Formula 170 x 60 x 100 cm or 67 x 24 x 39 inches. GT 140 x 60 x 125 cm or 55 x 24 x 49 inches
Boxed Dimensions – 96 x 50 x 40 cm or 38 x 20 x 16 inches
Boxed Weight – 45 kg or 99 lbs
FAQ
New electroplated Matte Black finish on the frame. All bolts, nuts and washers changed to Black for a stealth look
New sliding holes for faster adjustment of wheel, pedal and shifter positions
3 more levels of angle adjustment added for the wheel, pedals and seat
8 height adjustable feet that screw into the frame of the cockpit
Adaptor included for Buttkicker® Gamer 2
Product name change to F-GT to reflect formula seating position
Compatibility with Next Level Racing® Lockable Wheel Castors (available separately)
The F-GT cockpit is currently not compatible with the Motion Platform V3.
You simply need to attached the GT brackets to turn your cockpit from a Formula position into GT.
Compare
Adjustability
Buy at our selected retailers